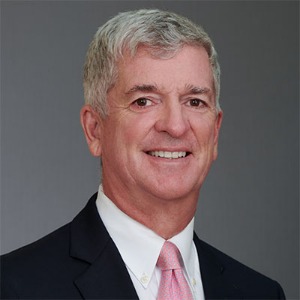 Concord, New Hampshire (August 26, 2021) – Donald Bisson has joined Charter Trust Company, a subsidiary of Bar Harbor Bank & Trust, as Senior Vice President, Senior Investment Officer. In this role, he is responsible for developing and executing investment strategies to meet the goals of individual client accounts.
Don has more than 31 years of investment experience. For 12 years, he worked at Evergreen Investment Management in various roles including Senior Portfolio Manager and Senior Vice President. He later joined Century Capital Investment Management, where he served as Senior Vice President, Portfolio Manager and Partner during his 10-year tenure there. Most recently, Don served as Senior Portfolio Manager at Berkshire Bank Wealth Management.
"Don brings a very unique skillset to Bar Harbor Wealth Management and adding his experience as an analyst, high net worth portfolio manager, and successful mutual fund manager to our investment committee will only pay dividends for our clients," said Jason Edgar, President of Charter Trust Company. "Beyond his tremendous knowledge and experience, Don is highly dedicated to the clients he serves. We are very excited to welcome Don to our tremendous team."
Don earned a Bachelor of Science degree in Computer Engineering from Trinity College and a Masters of Business Administration degree from Columbia University. He is a Chartered Financial Analyst®.
Don has a history of community involvement, previously serving as a member of the Directors Club for The Home for Little Wanderers and as a member of the Board of Fellows at Trinity College.
Don and his wife Anne live in Weston, Massachusetts. They have a daughter, Jane.
Bar Harbor Bankshares (NYSE American: BHB) is the parent company of its wholly owned subsidiary, Bar Harbor Bank & Trust. Operating over 50 locations across Maine, New Hampshire and Vermont, Bar Harbor Bank & Trust is headquartered in Bar Harbor, Maine and has more than $3.6 billion in assets. As a leading Northern New England community bank, Bar Harbor Bank & Trust offers a full range of personal and business banking services, as well as wealth management services through its subsidiaries Bar Harbor Trust Services and Charter Trust Company. For more information about Bar Harbor Bank & Trust, visit www.barharbor.bank or call 888-853-7100. Member FDIC.
###