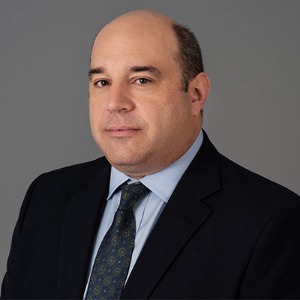 Bar Harbor, Maine (July 26, 2021) – Paul Ingram has joined Bar Harbor Bank & Trust as Vice President of Finance. He has more than 22 years of finance experience, and in this new role, he is responsible for providing financial analysis and profitability reporting to the Bank's senior executive team.
Paul began his financial career in 1999 as a pricing analyst and manager for Key Equipment Finance, Inc. He later served as pricing manager for KeyCorp. Most recently, Paul served as vice president of financial planning and analysis for Berkshire Bank.
Paul earned a Master of Business Administration from Union College. He also has a Bachelor of Arts degree from Washington and Lee University.
Paul serves as treasurer of the Louis F. Payn Foundation for Aged People, Inc. in Chatham, New York, and treasurer of the Stockbridge Golf Club in Stockbridge, Massachusetts.
Paul and his wife Betsy live in Chatham, New York.
Bar Harbor Bankshares (NYSE American: BHB) is the parent company of its wholly owned subsidiary, Bar Harbor Bank & Trust. Operating over 50 locations across Maine, New Hampshire and Vermont, Bar Harbor Bank & Trust is headquartered in Bar Harbor, Maine and has more than $3.6 billion in assets. As a leading Northern New England community bank, Bar Harbor Bank & Trust offers a full range of personal and business banking services, as well as wealth management services through its subsidiaries Bar Harbor Trust Services and Charter Trust Company. For more information about Bar Harbor Bank & Trust, visit www.barharbor.bank or call 888-853-7100. Member FDIC.
###