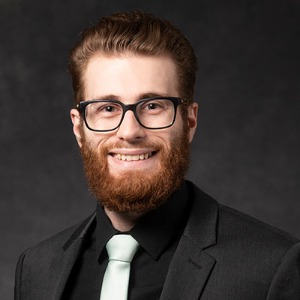 Orono, Maine (January 31, 2022) – Randy Manzo has joined Bar Harbor Bank & Trust as Branch Relationship Manager for the Bank's location in Orono, Maine. In this role, he leads a team of banking professionals to provide solutions and guidance to help individuals, families, and businesses in Central Maine meet their financial goals.
Randy has eight years of retail management experience, including three years as Branch Manager at University Credit Union in Orono. He has completed two years of coursework at Husson University and plans to enroll in Eastern Maine Community College this fall to pursue a degree in Business Management with a minor in Finance. Randy also holds a certificate in financial counseling from the Credit Union National Association.
Randy is an active volunteer in his community. In addition to participating in volunteer opportunities around the University of Maine campus, he volunteers with Brewer Youth PAL football and baseball. He previously volunteered for Maine Special Olympics.
Randy and his significant other, Mackenzie Sheehan, live in Brewer, Maine.
Bar Harbor Bankshares (NYSE American: BHB) is the parent company of its wholly owned subsidiary, Bar Harbor Bank & Trust. Operating over 50 locations across Maine, New Hampshire and Vermont, Bar Harbor Bank & Trust is headquartered in Bar Harbor, Maine and has more than $3.6 billion in assets. As a leading Northern New England community bank, Bar Harbor Bank & Trust offers a full range of personal and business banking services, as well as wealth management services through its subsidiaries Bar Harbor Trust Services and Charter Trust Company. For more information about Bar Harbor Bank & Trust, visit www.barharbor.bank or call 888-853-7100. Member FDIC.
###