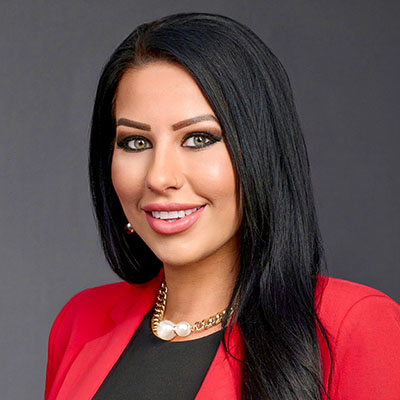 Ready to get started?
Region
Communities in Southern New Hampshire
Contact Information
NMLS Registry Number: 1051766
Phone: 603-860-5379
Email: ksarantis@barharbor.bank
Address: 8 Loudon Road Suite 4 | Concord, NH 03301
Connect with Kara on LinkedIn
About Kara
Kara P. Sarantis holds the position of AVP, Mortgage Loan Originator at Bar Harbor Bank & Trust. She joined the Bank in 2022 and is based out of our Concord, New Hampshire, office.
Kara is a graduate of Pinkerton Academy in Derry, New Hampshire. After graduation, she attended Seacoast Careers Schools, where she earned a certification in medical coding.
Prior to starting her banking career, Kara worked as a business and retail manager for eight years. She then joined TD Bank as Assistant Branch Manager for their Londonderry, New Hampshire, branch and, later, their branch in Manchester, New Hampshire. Kara was promoted to Branch Manager of TD Bank's location in Epping, New Hampshire. She also worked as a Financial Center Manager for Bank of America.
Kara has nine years of experience in the financial services industry. Her areas of expertise include supporting customers throughout the borrowing process, including new purchases, refinances, and home equity loans. In her current role, Kara serves customers in Southern New Hampshire, with a focus on the communities of Concord, Hillsborough, and Manchester.
An active member of the community, Kara has volunteered with the Special Olympics and Easter Seals.
Our Approach to Lending
At Bar Harbor Bank & Trust, we believe good things happen when we work together. That's why we've designed our home financing process to be easy and stress-free. Our knowledgeable and friendly mortgage bankers will be with you to provide support and answer questions every step of the way from application to closing.
What we offer:
Personalized advice and consultations that meet your schedule
Easy application process and great rates
Attentive and responsive service and quick, local decisions
Residential real estate loans designed to meet your needs:
Home purchase
Refinance
New construction or expansion
Home improvements
Custom options to make your life easier:
Fixed and variable rate programs
Construction Mortgages
Jumbo Loans
Home Equity Loans and Lines of Credit
First Time Home Buyer Programs
Equal Housing Lender. All applications are subject to credit approval. Bar Harbor Bank & Trust Loan Origination Company Identifier #525628