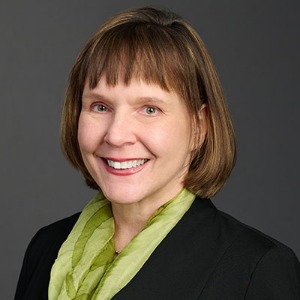 Concord, New Hampshire (January 25, 2023) – Cathleen Sullivan has joined Bar Harbor Wealth Management, a subsidiary of Bar Harbor Bank & Trust, as Assistant Vice President, Associate Wealth Manager. In this role, she uses her guidance and expertise to help clients identify or clarify their long-term financial goals and then develop a comprehensive plan to achieve those goals.
Cathleen has more than 25 years of experience in the wealth management industry, with a focus of working in the law practice industry. She began her career as a trust associate at Evergreen Investments and then transitioned to the position of trust/tax accountant at RINET Company LLC. Cathleen later served as a trust administrator at Palmer & Dodge LLP and Choate Hall & Stewart LLP. For the past ten years, she served as a trust administrator at Nixon Peabody LLP.
Cathleen graduated summa cum laude with a bachelor's degree in Finance from Northeastern University. She is currently enrolled in Cannon Trust School, which provides professional training on areas of technical application of property law, tax law, trust instruments, fiduciary law and regulations, and estate planning and wealth management principles.
Cathleen is active in her community and previously served as the board secretary for Sitters for Scholars, a nonprofit organization that offers free and low-cost evening babysitting services to low-income parents attending college.
Cathleen and her significant other, Eric Fieleke, live in Thornton, New Hampshire.
Bar Harbor Bankshares (NYSE American: BHB) is the parent company of its wholly owned subsidiary, Bar Harbor Bank & Trust. Operating over 50 locations across Maine, New Hampshire and Vermont, Bar Harbor Bank & Trust is headquartered in Bar Harbor, Maine and has more than $3.6 billion in assets. As a leading Northern New England community bank, Bar Harbor Bank & Trust offers a full range of personal and business banking services, as well as wealth management services through its subsidiary Bar Harbor Wealth Management. For more information about Bar Harbor Bank & Trust, visit www.barharbor.bank or call 888-853-7100. Member FDIC.
###