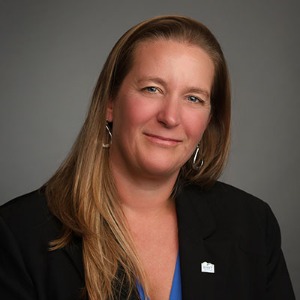 Woodstock, Vermont (October 6, 2022) – Jay Fish has joined Bar Harbor Bank & Trust as Branch Relationship Manager for the Bank's location in Woodstock, Vermont. In this role, she leads a team of banking professionals to provide solutions and guidance to help individuals, families, and businesses in the Upper Valley meet their financial goals.
Jay has more than 26 years of experience in retail management. She served as Store Manager for the Rent-A-Center location in Rutland, Vermont, for more than 10 years. She was later promoted to District Manager at Rent-A-Center, where she oversaw operations for the company's locations in New Hampshire and Vermont for more than 15 years.
Jay earned a bachelor's degree in Forestry from the University of Vermont.
Jay and her husband, Hank Fish, live in Rutland, Vermont. They have one daughter.
Bar Harbor Bankshares (NYSE American: BHB) is the parent company of its wholly owned subsidiary, Bar Harbor Bank & Trust. Operating over 50 locations across Maine, New Hampshire and Vermont, Bar Harbor Bank & Trust is headquartered in Bar Harbor, Maine and has more than $3.6 billion in assets. As a leading Northern New England community bank, Bar Harbor Bank & Trust offers a full range of personal and business banking services, as well as wealth management services through its subsidiary Bar Harbor Wealth Management. For more information about Bar Harbor Bank & Trust, visit www.barharbor.bank or call 888-853-7100. Member FDIC.
###