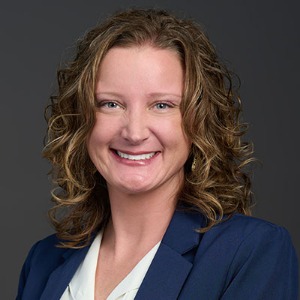 Nashua, New Hampshire (November 2, 2022) – Jessica Cabinta has joined Bar Harbor Bank & Trust as Vice President, Regional Relationship Manager. In this role, she works with businesses across Southern New Hampshire and matches them with the best solutions to meet their financial needs. She is especially focused on commercial and industrial loans, commercial real estate loans, construction lending, and Small Business Association lending.
Jessica has more than 12 years of experience in financial services. Her career in banking began at Santander Bank, where she served as a Senior Small Business Relationship Manager for nearly three years before assuming the role of Assistant Vice President, Branch Manager for Santander's location in Pelham, New Hampshire. In 2014, Jessica joined Eastern Bank as Assistant Vice President, Business Banker. Most recently, she served as Vice President, Commercial Loan Officer for Primary Bank.
Jessica is an active volunteer in the community. She previously served as a member of the board of directors for The Megan House Foundation and the Greater Lowell Chamber of Commerce. She also served as a member of the Micro Loan Committee for the Small Business Assistance Center in Lowell, Massachusetts.
Jessica and her husband, Russell, live in Salem, New Hampshire. They have two children.
Bar Harbor Bankshares (NYSE American: BHB) is the parent company of its wholly owned subsidiary, Bar Harbor Bank & Trust. Operating over 50 locations across Maine, New Hampshire and Vermont, Bar Harbor Bank & Trust is headquartered in Bar Harbor, Maine and has more than $3.6 billion in assets. As a leading Northern New England community bank, Bar Harbor Bank & Trust offers a full range of personal and business banking services, as well as wealth management services through its subsidiary Bar Harbor Wealth Management. For more information about Bar Harbor Bank & Trust, visit www.barharbor.bank or call 888-853-7100. Member FDIC.
###