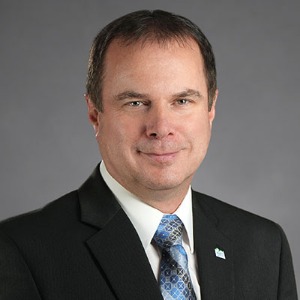 Hampden, Maine (May 19, 2022) – Mark Giordano has been promoted to Senior Vice President, Enterprise Architect at Bar Harbor Bank & Trust. He leads the Bank's enterprise systems engineering efforts, which include technology and system integration as well as the design and engineering of automation solutions to improve processes such as business workflows.
Mark has more than 25 years of engineering experience, including 15 years working in the banking industry. He served as a systems integration engineer at Results Engineering for ten years before joining Bangor Savings Bank, where he served as a senior project manager and later as a senior information security engineer. He joined Bar Harbor Bank & Trust in 2015 as Senior Project Manager.
Mark earned a bachelor's degree in Electrical and Computer Engineering from the University of Maine.
Mark and his wife, Brigitte, live in Hampden, Maine.
Bar Harbor Bankshares (NYSE American: BHB) is the parent company of its wholly owned subsidiary, Bar Harbor Bank & Trust. Operating over 50 locations across Maine, New Hampshire and Vermont, Bar Harbor Bank & Trust is headquartered in Bar Harbor, Maine and has more than $3.6 billion in assets. As a leading Northern New England community bank, Bar Harbor Bank & Trust offers a full range of personal and business banking services, as well as wealth management services through its subsidiary Bar Harbor Wealth Management. For more information about Bar Harbor Bank & Trust, visit www.barharbor.bank or call 888-853-7100. Member FDIC.
###