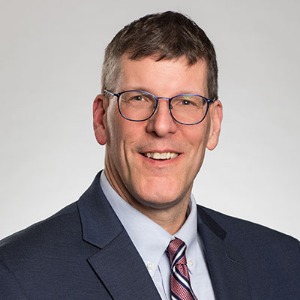 Nashua, New Hampshire (March 7, 2023) - Michael Chadbourne has joined Bar Harbor Bank & Trust as Vice President, Residential Lending Operations Manager. In this role, he leads the Residential Lending Operations Team, which is responsible for processing, approval, closing and sale of mortgage loans for homebuyers and existing homeowners looking to refinance a home or apply for home equity and construction loans.
Michael has more than 33 years of experience in financial services. He began his career in banking in 1989 when he joined First Eastern Mortgage Corporation as Loan Processor. During his 23-year tenure there, he took on roles of increasing leadership responsibilities, eventually becoming VP Closing and Compliance Officer. For the last ten years, Michael has focused on homeownership lending as the Director of Homeownership Lending at New Hampshire Housing Finance Authority.
Michael earned his Bachelor of Arts degree in Economics from the University of New Hampshire (UNH). He has received several professional certifications throughout his career, including HUD Direct Endorsement Underwriter and UNH Supervisory Skills Certificate Program.
Michael is an active volunteer in the community. For ten years, he has served as co-instructor of the Processing and Underwriting mortgage loan modules in the Principals of Mortgage Banking I course for Mortgage Bankers and Brokers Association of NH.
Michael and his wife, Diane, live in Nashua, New Hampshire.
Bar Harbor Bankshares (NYSE American: BHB) is the parent company of its wholly owned subsidiary, Bar Harbor Bank & Trust. Operating over 50 locations across Maine, New Hampshire and Vermont, Bar Harbor Bank & Trust is headquartered in Bar Harbor, Maine and has more than $3.6 billion in assets. As a leading Northern New England community bank, Bar Harbor Bank & Trust offers a full range of personal and business banking services, as well as wealth management services through its subsidiary Bar Harbor Wealth Management. For more information about Bar Harbor Bank & Trust, visit www.barharbor.bank or call 888-853-7100. Member FDIC.
###