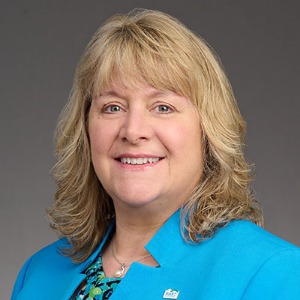 Peterborough, New Hampshire (May 9, 2022) – Nancy Silva has joined Bar Harbor Wealth Management, a subsidiary of Bar Harbor Bank & Trust, as Vice President, Wealth Manager. In this role, she uses her guidance and expertise to help clients identify or clarify their long-term financial goals and then develop a comprehensive plan to achieve those goals.
Nancy has more than 34 years of experience in the financial services industry. She began her career as an administrative assistant at the Bank of New Hampshire. Nancy later served as an office administrator at WS Griffith Securities/Phoenix Life and as a registered paraplanner for the practice of Raymond R. Noel with Northeast Planning Associates. Most recently, she served as Wealth Client Partner/Premier Advisor at Citizens Bank.
Nancy attended Notre Dame College in Manchester, New Hampshire. She has also completed coursework at the College for Financial Planning.
Nancy and her husband, John, live in Mont Vernon, New Hampshire.
Bar Harbor Bankshares (NYSE American: BHB) is the parent company of its wholly owned subsidiary, Bar Harbor Bank & Trust. Operating over 50 locations across Maine, New Hampshire and Vermont, Bar Harbor Bank & Trust is headquartered in Bar Harbor, Maine and has more than $3.6 billion in assets. As a leading Northern New England community bank, Bar Harbor Bank & Trust offers a full range of personal and business banking services, as well as wealth management services through its subsidiary Bar Harbor Wealth Management. For more information about Bar Harbor Bank & Trust, visit www.barharbor.bank or call 888-853-7100. Member FDIC.
###