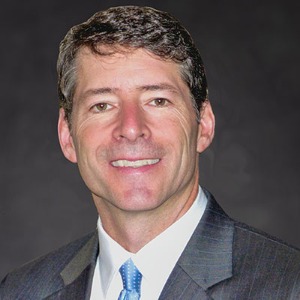 Concord, New Hampshire (May 16, 2023) - Shawn Foley joined Bar Harbor Wealth Management, a subsidiary of Bar Harbor Bank & Trust, as Senior Vice President, Senior Portfolio Manager. In this role, he uses his extensive investment expertise to develop and execute investment strategies to help clients achieve their long-term financial goals.
Shawn has thirty years of experience in the financial services industry, including more than twenty-five in wealth management as a portfolio manager. Before joining Bar Harbor Wealth Management, he served as Senior Vice President, Portfolio Manager at Berkshire Bank where he managed investment portfolios for high net-worth individuals, trusts, retirement plans, and nonprofit organizations. Prior to his tenure at Berkshire Bank, Shawn managed investment portfolios for Glens Falls National Bank, TD Bank, and The Bank of New York Mellon.
Shawn holds a bachelor's degree in Accounting from Hofstra University and a Master of Business Administration degree from the Stern School of Business. In addition, he has earned the Chartered Financial Analyst® (CFA) designation and is a member of the CFA Institute.
In the past Shawn has volunteered for the Volunteer Income Tax Assistance (VITA), Teach Children to Save, and Habitat for Humanity programs.
Bar Harbor Bankshares (NYSE American: BHB) is the parent company of its wholly owned subsidiary, Bar Harbor Bank & Trust. Operating over 50 locations across Maine, New Hampshire and Vermont, Bar Harbor Bank & Trust is headquartered in Bar Harbor, Maine and has more than $3.9 billion in assets. As a leading Northern New England community bank, Bar Harbor Bank & Trust offers a full range of personal and business banking services, as well as wealth management services through its subsidiary Bar Harbor Wealth Management. For more information about Bar Harbor Bank & Trust, visit www.barharbor.bank or call 888-853-7100. Member FDIC.
###