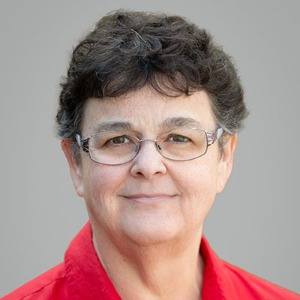 South Royalton, Vermont (November 9, 2023) – Sue Thresher has been promoted to Branch Relationship Manager for the Bank's location in South Royalton, Vermont. In this role, she leads a team of banking professionals to provide solutions and guidance to help individuals, families, and businesses in South Royalton and surrounding towns meet their financial goals.
Sue has more than 15 years of experience in banking. She began her career in 2008 as a teller at Randolph National Bank. She has taken on tasks of increasing leadership responsibility during her tenure at Bar Harbor Bank & Trust, working her way up to her current position as Branch Relationship Manager.
Sue graduated from Vermont Technical College with an Associate's Degree in Dairy Farm Management and Agribusiness.
Sue and her husband, Daniel, live in South Royalton, Vermont.
Bar Harbor Bankshares (NYSE American: BHB) is the parent company of its wholly owned subsidiary, Bar Harbor Bank & Trust. Operating over 50 locations across Maine, New Hampshire and Vermont, Bar Harbor Bank & Trust is headquartered in Bar Harbor, Maine and has more than $3.9 billion in assets. As a leading Northern New England community bank, Bar Harbor Bank & Trust offers a full range of personal and business banking services, as well as wealth management services through its subsidiary Bar Harbor Wealth Management. For more information about Bar Harbor Bank & Trust, visit www.barharbor.bank or call 888-853-7100. Member FDIC.
###