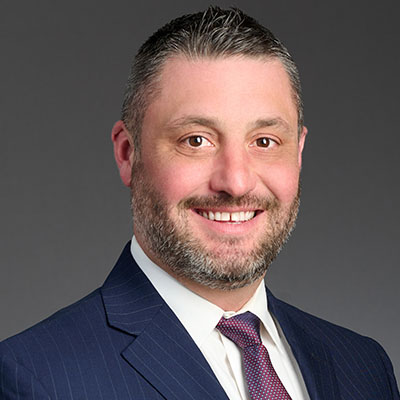 Ready to get started?
Region
Communities in Maine
Contact Information
NMLS Registry Number: 1422123
Phone: 603-540-9155
Email: ncopadis@barharbor.bank
Address: 82 Main Street | Bar Harbor, ME 04609
About Nicholas
Nicholas Copadis holds the position of VP, Residential Lending Manager at Bar Harbor Bank & Trust. He joined the Bank in 2023 and is based out of our Bar Harbor, Maine, office.
Nicholas has more than 15 years of experience in residential lending. He began his career in 2007 as a loan officer. Nicholas later served as a Wealth Management Loan Officer at Bank of America for five years. Prior to joining Bar Harbor Bank & Trust, he held the position of Producing Branch Manager at Cross Country Mortgage.
An active member of the community, Nicholas serves as a volunteer for St. George Cathedral's annual Glendi.
Our Approach to Lending
At Bar Harbor Bank & Trust, we believe good things happen when we work together. That's why we've designed our home financing process to be easy and stress-free. Our knowledgeable and friendly mortgage bankers will be with you to provide support and answer questions every step of the way from application to closing.
What we offer:
Personalized advice and consultations that meet your schedule
Easy application process and great rates
Attentive and responsive service and quick, local decisions
Residential real estate loans designed to meet your needs:
Home purchase
Refinance
New construction or expansion
Home improvements
Custom options to make your life easier:
Fixed and variable rate programs
Construction Mortgages
Jumbo Loans
Home Equity Loans and Lines of Credit
First Time Home Buyer Programs
Equal Housing Lender. All applications are subject to credit approval. Bar Harbor Bank & Trust Loan Origination Company Identifier #525628