Bar Harbor Online gives you fast, secure access to your accounts and banking tools. From a single log in, you can check your account balance, transfer funds, pay bills, view eStatements, and much more.
Below are instructions on how to enroll.
1. Visit www.barharbor.bank and look for the Online Services Login box. Click Enroll.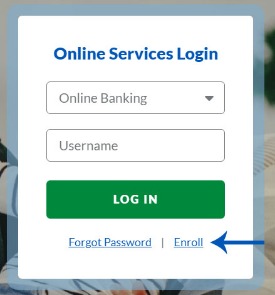 2. Enter all required information. You will need your Social Security Number, account number, email address, and phone number. Click Next.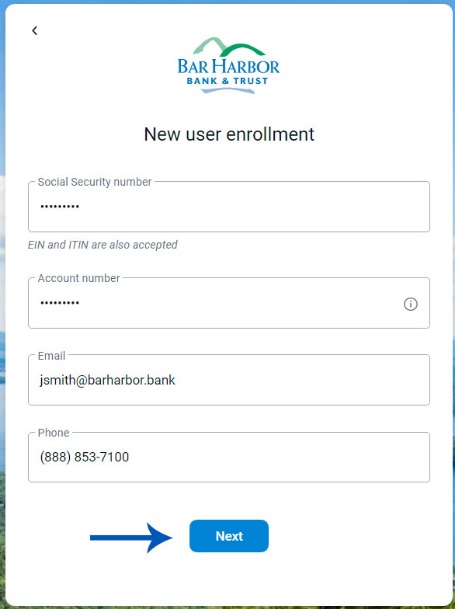 3. You will receive a verification text (or voice call if you prefer) to the phone number you provided. If you have the Authy app, you can get your code there as well.
Note: If you choose to receive your verification code via phone call, please listen carefully to the automated call you receive and press the number indicated in the recording to hear your verification code, which will be repeated three times. Please enter your verification code into Bar Harbor Online immediately as the code will only be valid for a short period of time.
4. Enter the code and click Verify.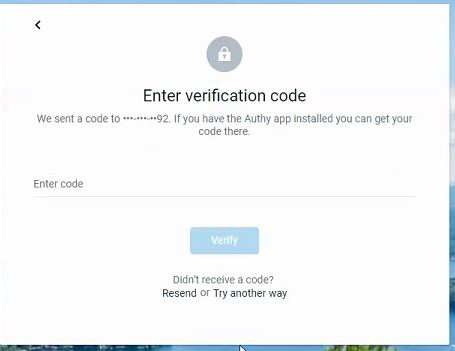 5. Read the End User Agreement and click Accept.
6. Create your username and password. Click Next.