Easily manage your accounts and access your money with Bar Harbor Online. From a single login, you can access your accounts, pay bills, transfer money, and more. Below are instructions for logging in for the first time and how to reset your password.
Logging In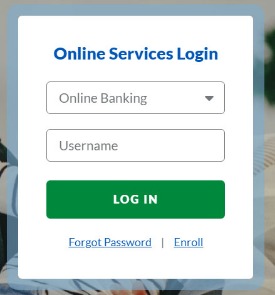 2. Enter your username and click Log In.
3. Enter your password and click Sign in.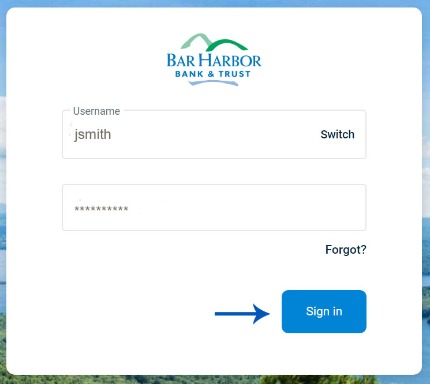 4. Enter your email and phone number to set up two-factor authentication. Click Next.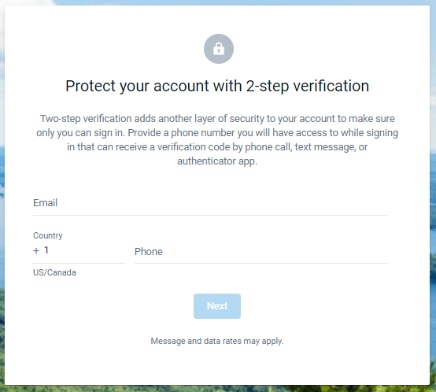 5. Select if you want to receive your verification code via text message, phone call, or authenticator app. Click Next.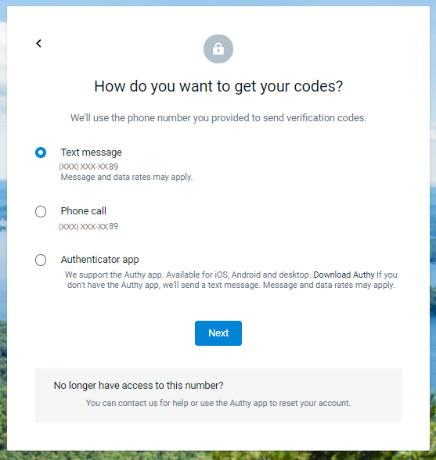 Note:
If you choose to receive your verification code via phone call, please listen carefully to the automated call you receive and press the number indicated in the recording to hear your verification code, which will be repeated three times. Please enter your verification code into Bar Harbor Online immediately as the code will only be valid for a short period of time.
6. Enter the verification code you receive and click Verify.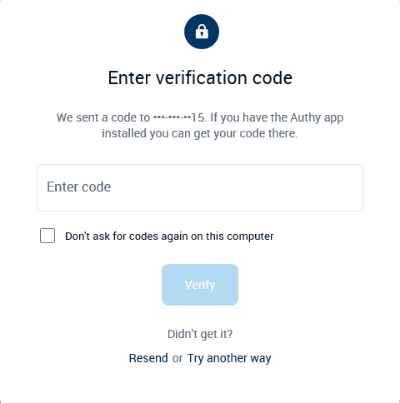 Bar Harbor Mobile users who have already set up two-factor authentication in the mobile app will not need to set it up again in the upgraded Bar Harbor Online. You will simply receive a verification code to authenticate your computer or device.
Note: Once the verification code is entered, you have the option to select "Don't ask for codes again on this computer" if you are signing in from a trusted device. By selecting this option, you avoid having to complete the verification process each time you log in from that device. For your security, we do not recommend using this feature on a shared or public computer. If you log in using a different or new device, you'll be sent a new code to verify your identity.
Reset Your Password
1. Visit www.barharbor.bank and look for the Online Services Login box. Click Forgot Password.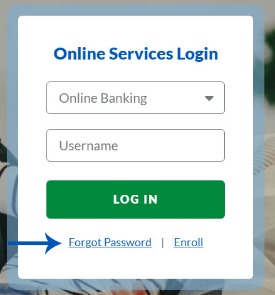 2. Enter your full Social Security Number (EIN and TIN are also accepted) and full Account Number. Click Next.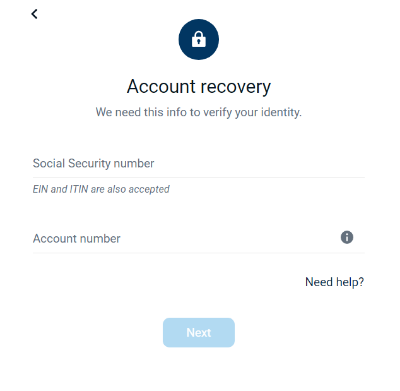 3. You will receive a text message or email with a verification code. Enter this verification code and click Verify.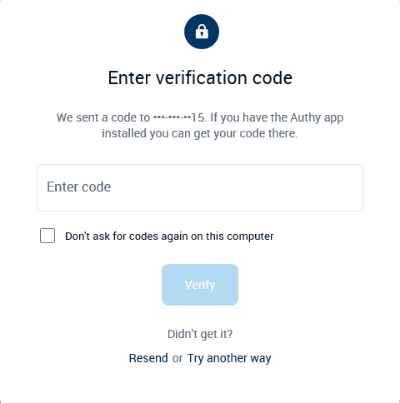 4. Enter your new password. You will be asked to enter it twice. Click Update.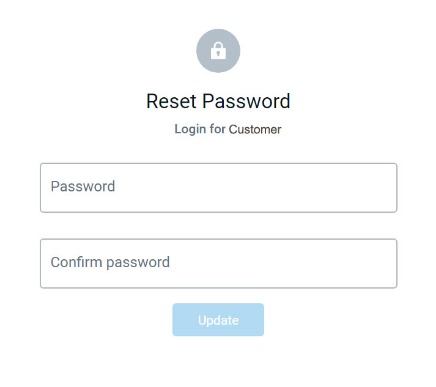 5. Once entered, you will be automatically logged in and can use your new password to access Bar Harbor Online and Bar Harbor Mobile going forward.